Writing Desk
Keeping in touch with loved ones is so important, and there is no better place to pen a letter than on the Hygge writing desk. Crafted from solid teak, the design showcases the natural beauty of the wood whilst two handy drawers provide storage to keep the writing surface clear of clutter. The Hygge is here to help you create a calming space in which to gather your thoughts.
Style tip: dress the desk simply with an elegant writing lamp, perhaps made from other natural materials such as copper or nickel.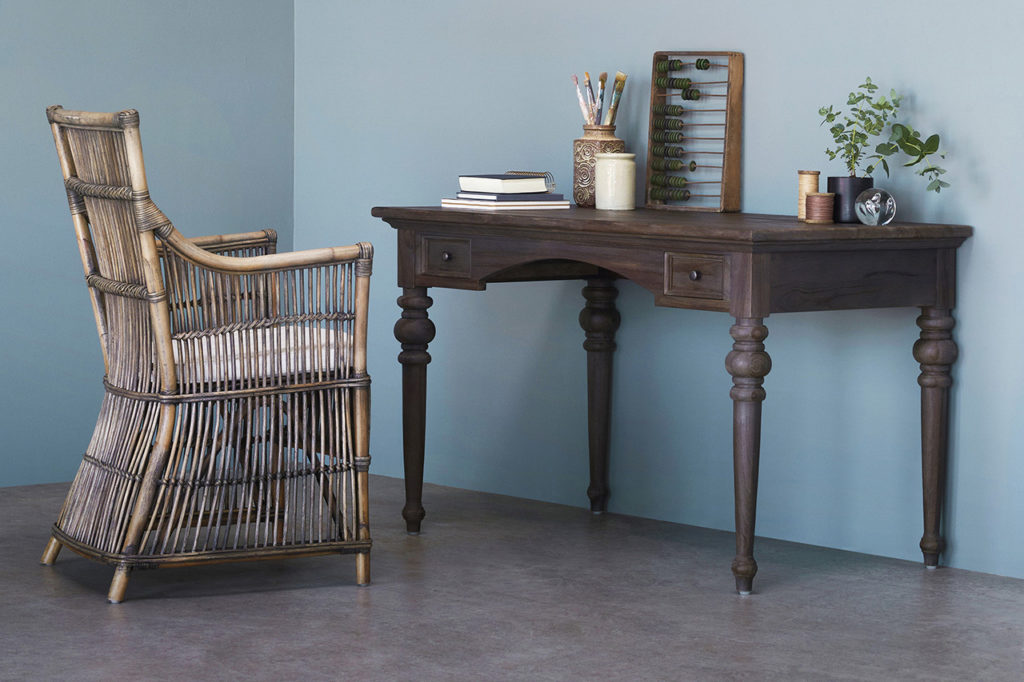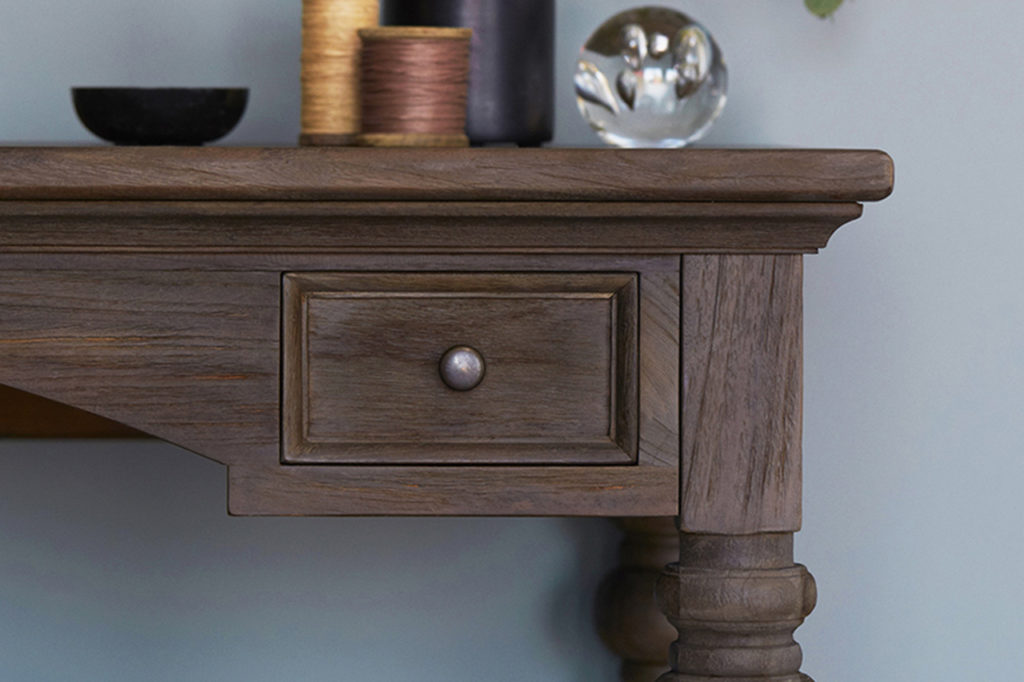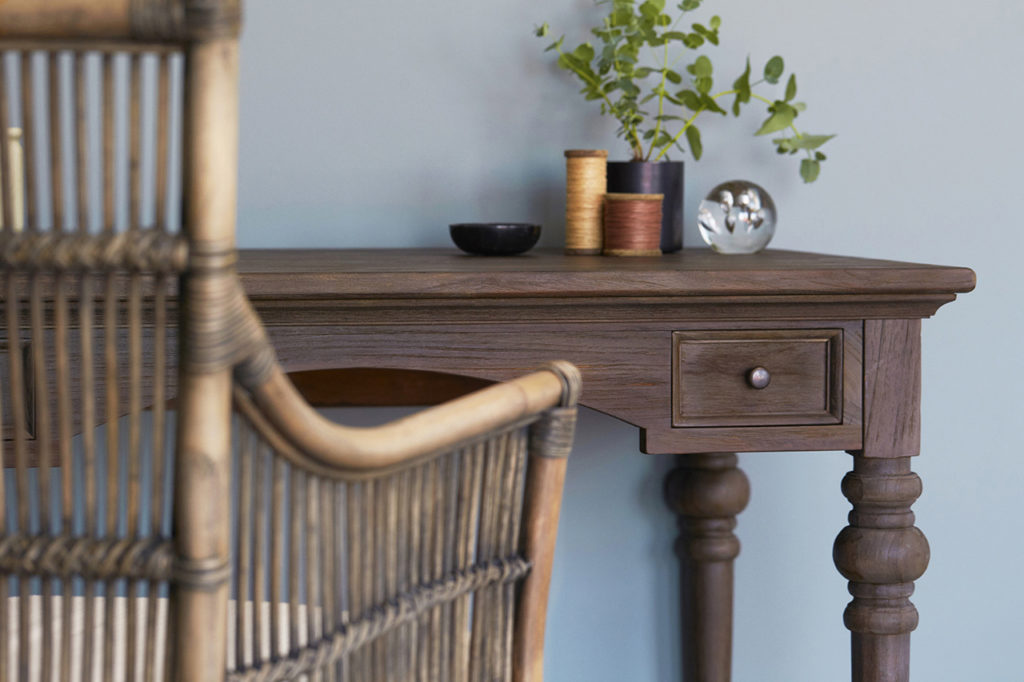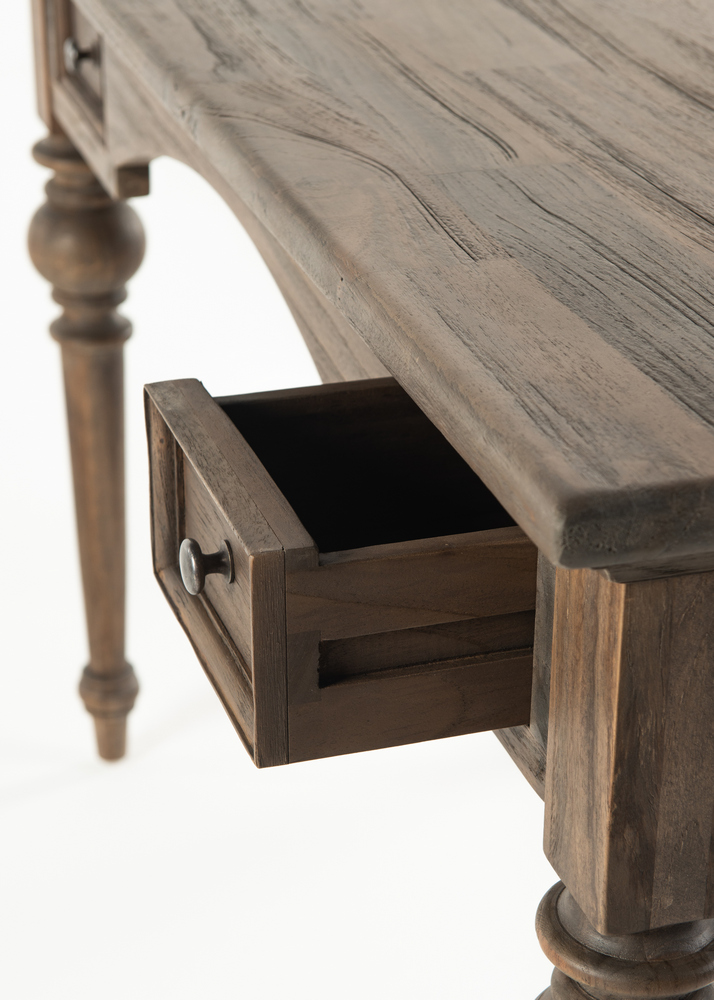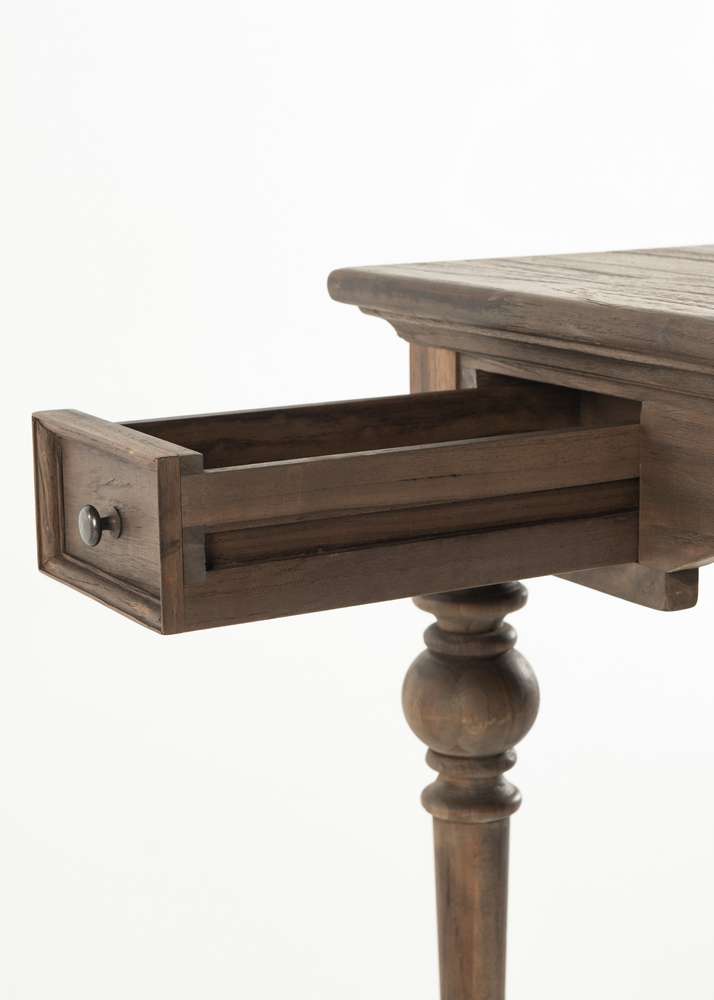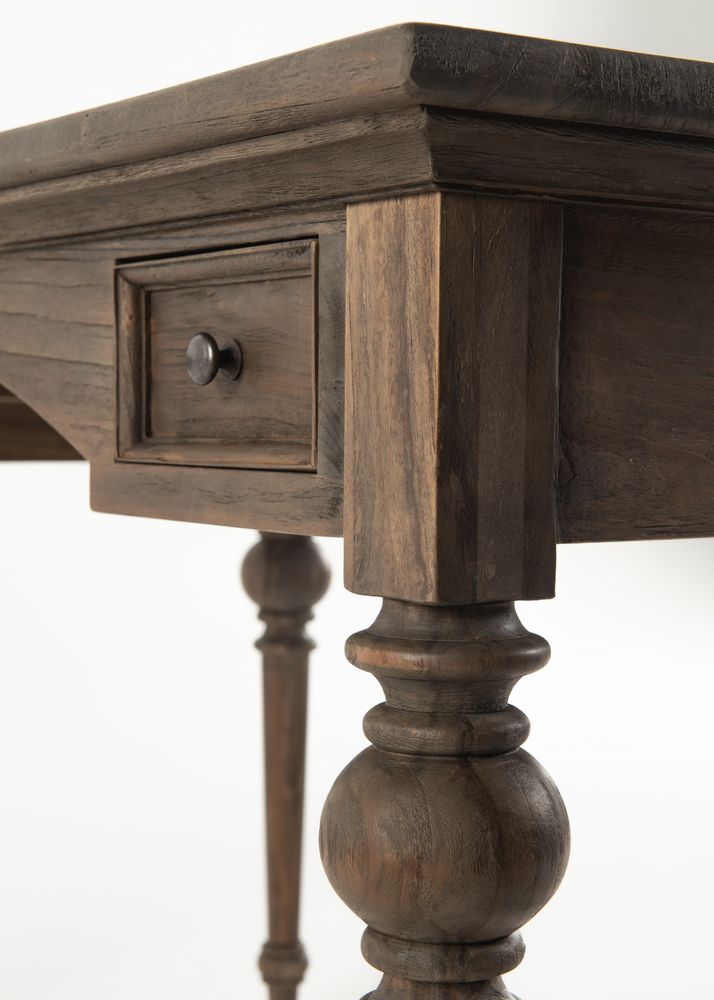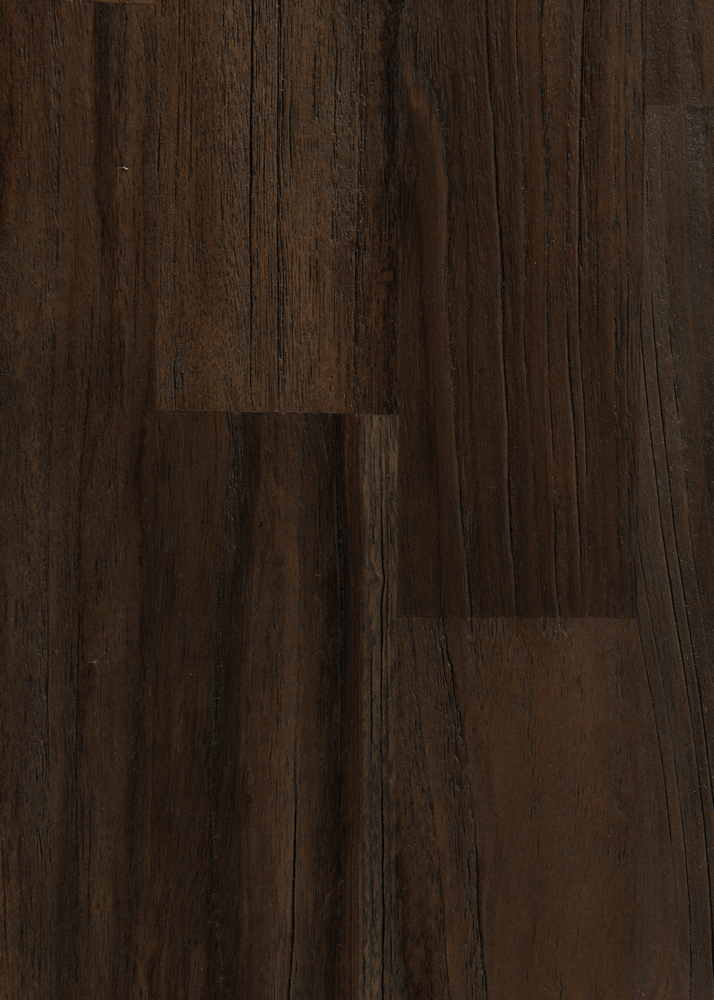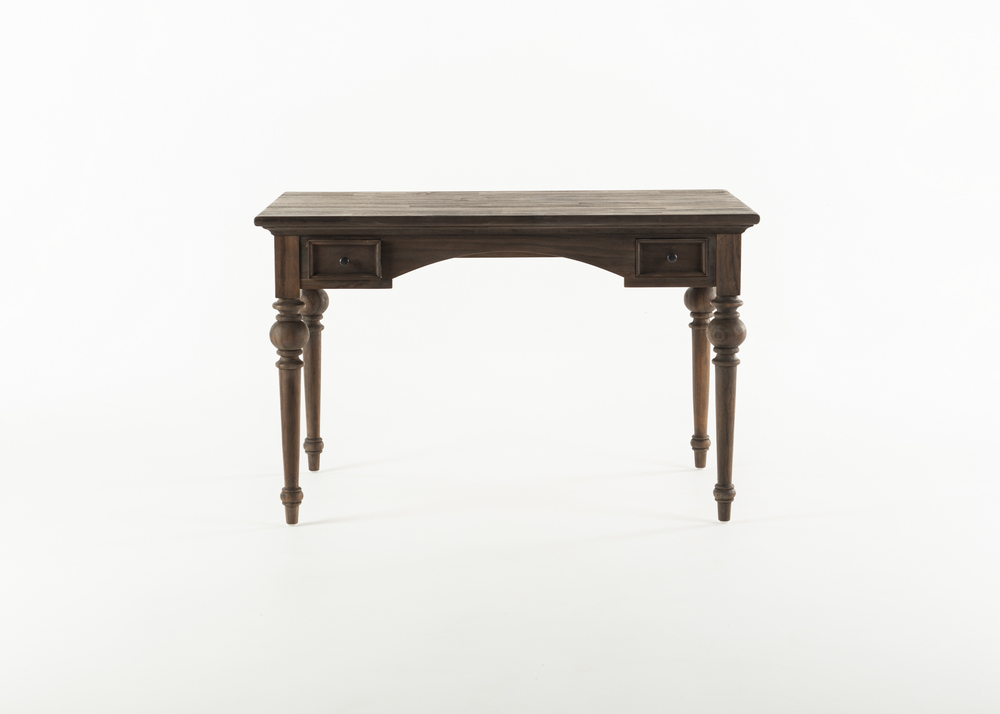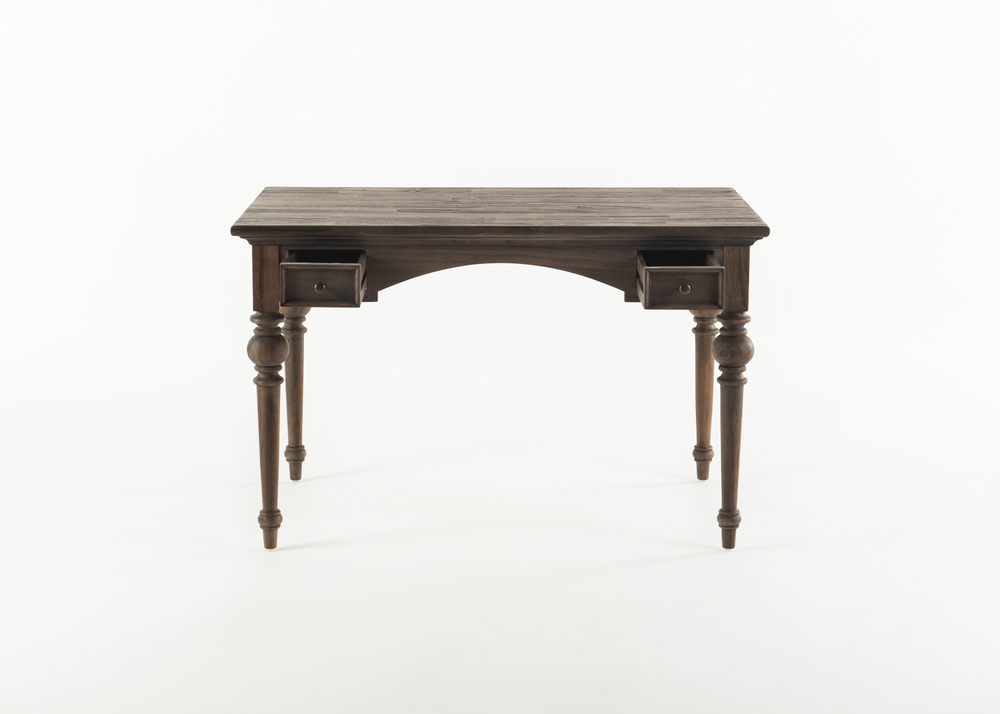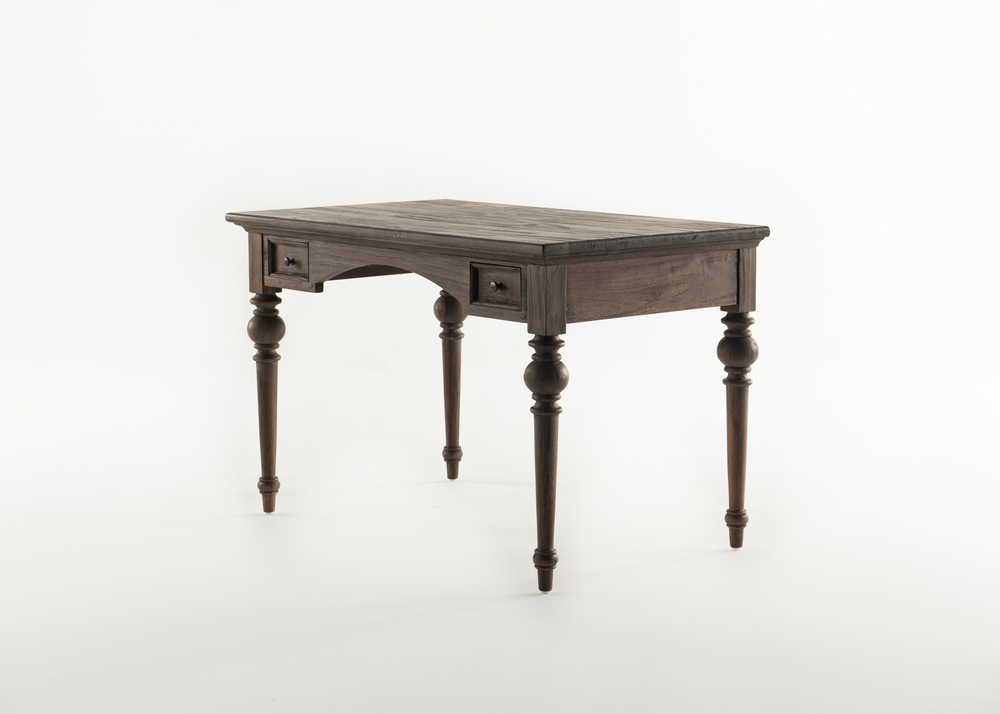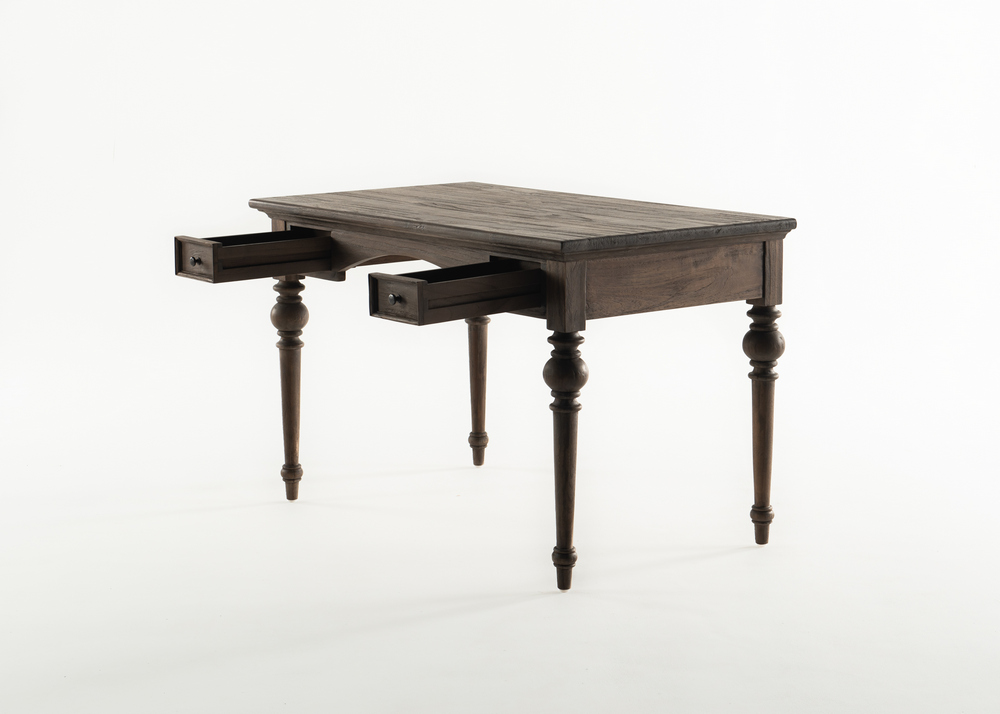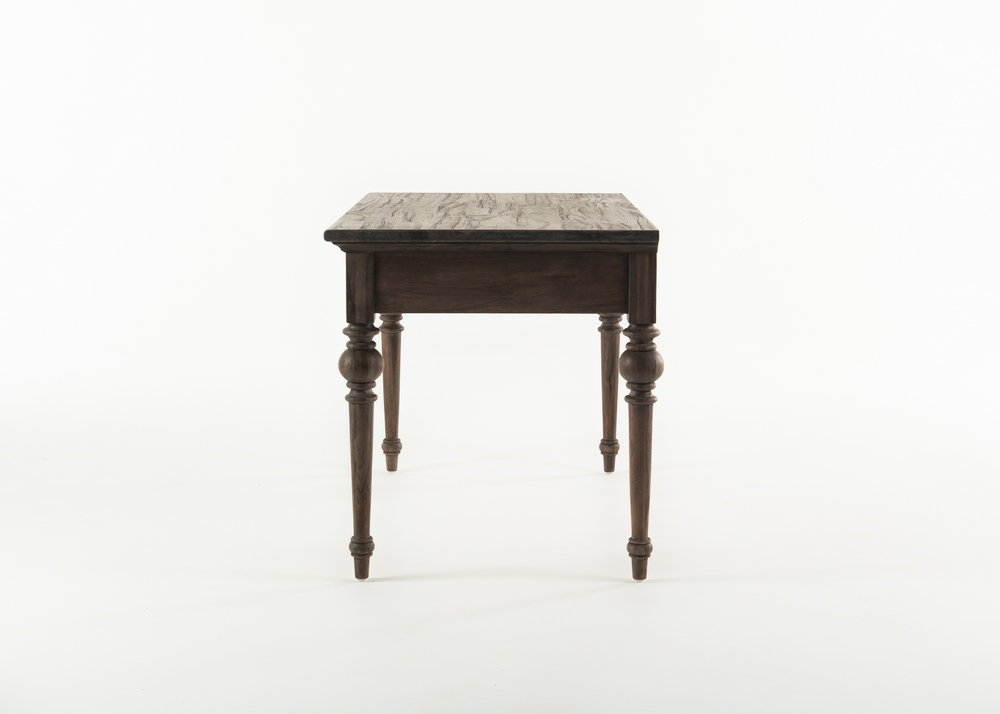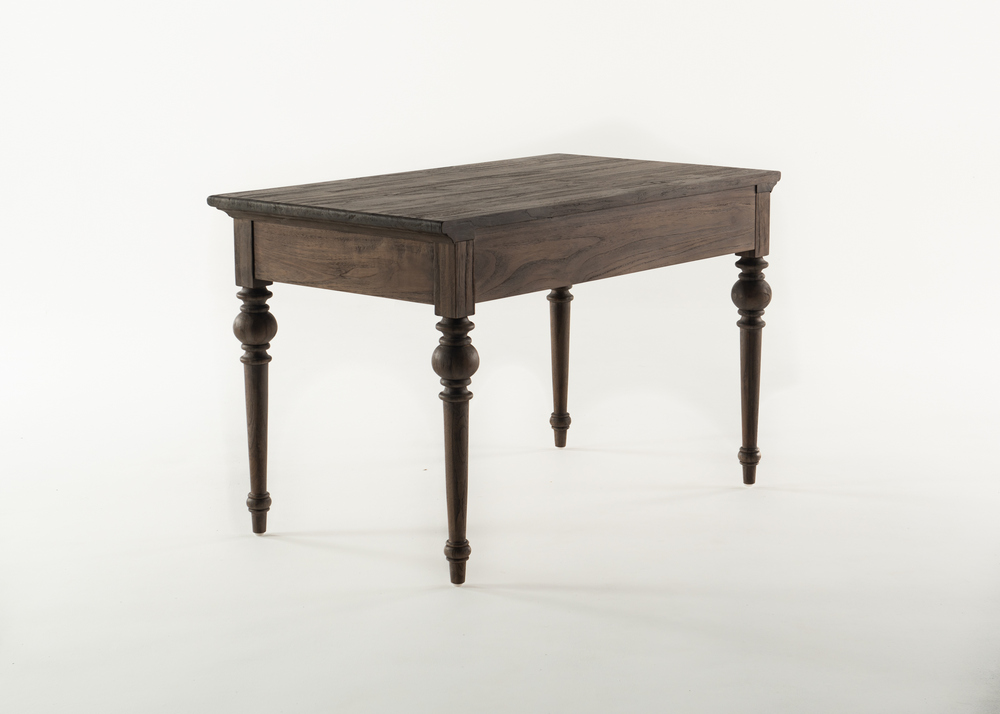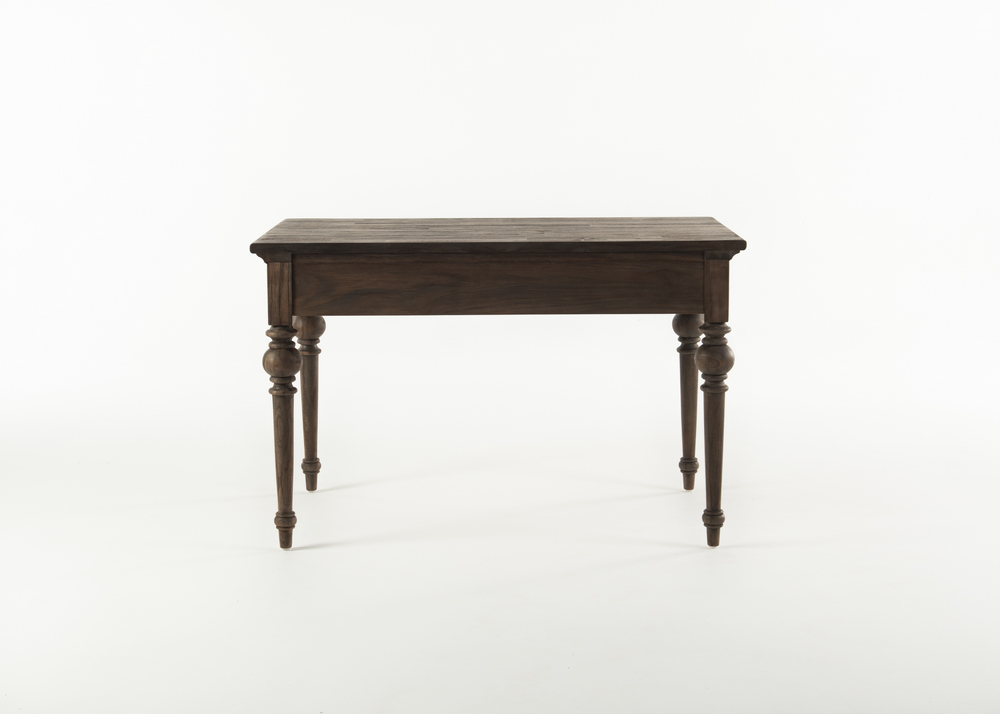 Technical details
Weight
118.92 lbs
Dimensions
Width 47.24" x Depth 27.56" x Height 29.92"
Color
Vintage Teak
Materials
Teak
Antique brass hardware
Shipping details
Number of Box
1
Shipping Weight
123.66 lbs
Shipping Dimensions
Width 54.72″ x Depth 35.04″ x Height 14.37″