Large ETU with 4 drawers
Entertainment units can look heavy, but the Halifax changes things by using a silky sheen paint in bright white and elegantly detailed woodwork. The result is a design that's fresh and clean that won't impose but it will most definitely be noticed. And with easy cable management the look will never be spoilt by unruly wires. We've exposed its wooden top surface and treated it with a deep and dark wood stain that bounces the light. We've also distressed the paintwork slightly so it channels a wonderful pre-loved vibe.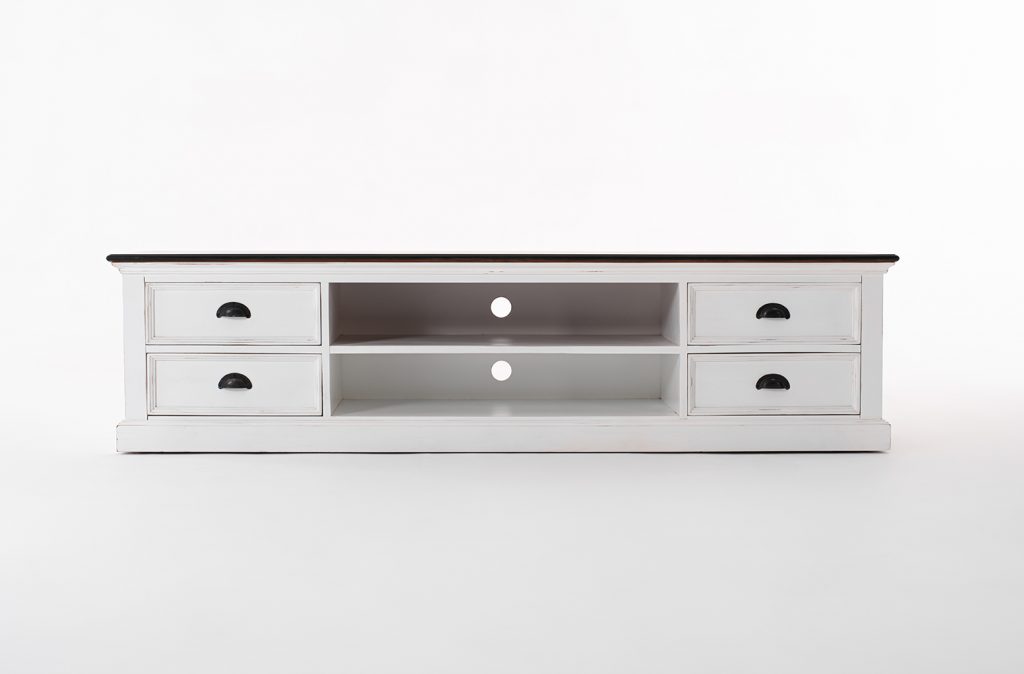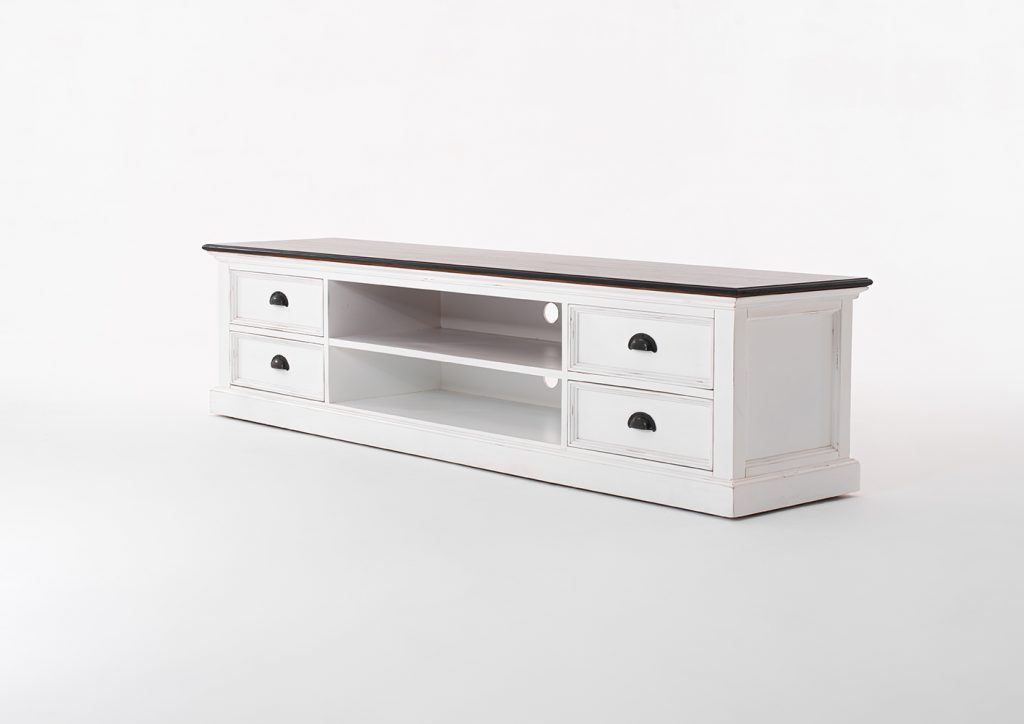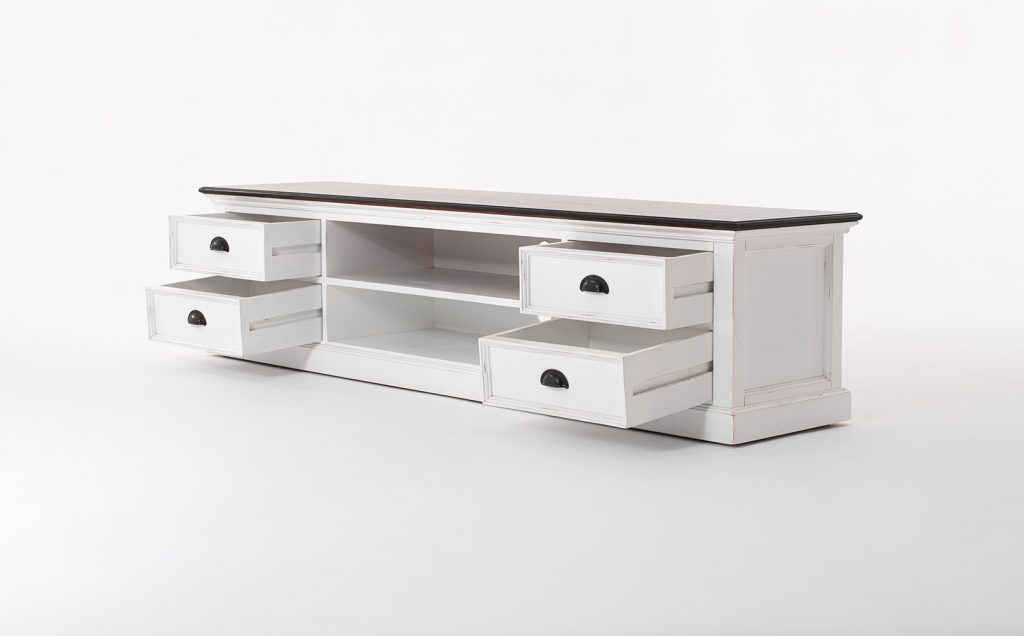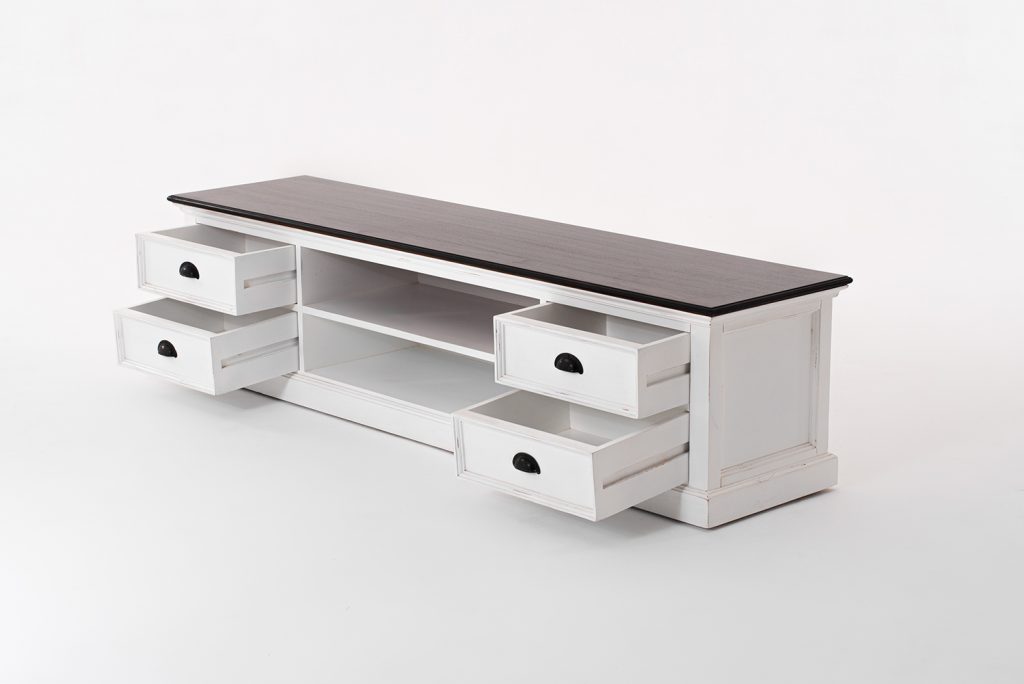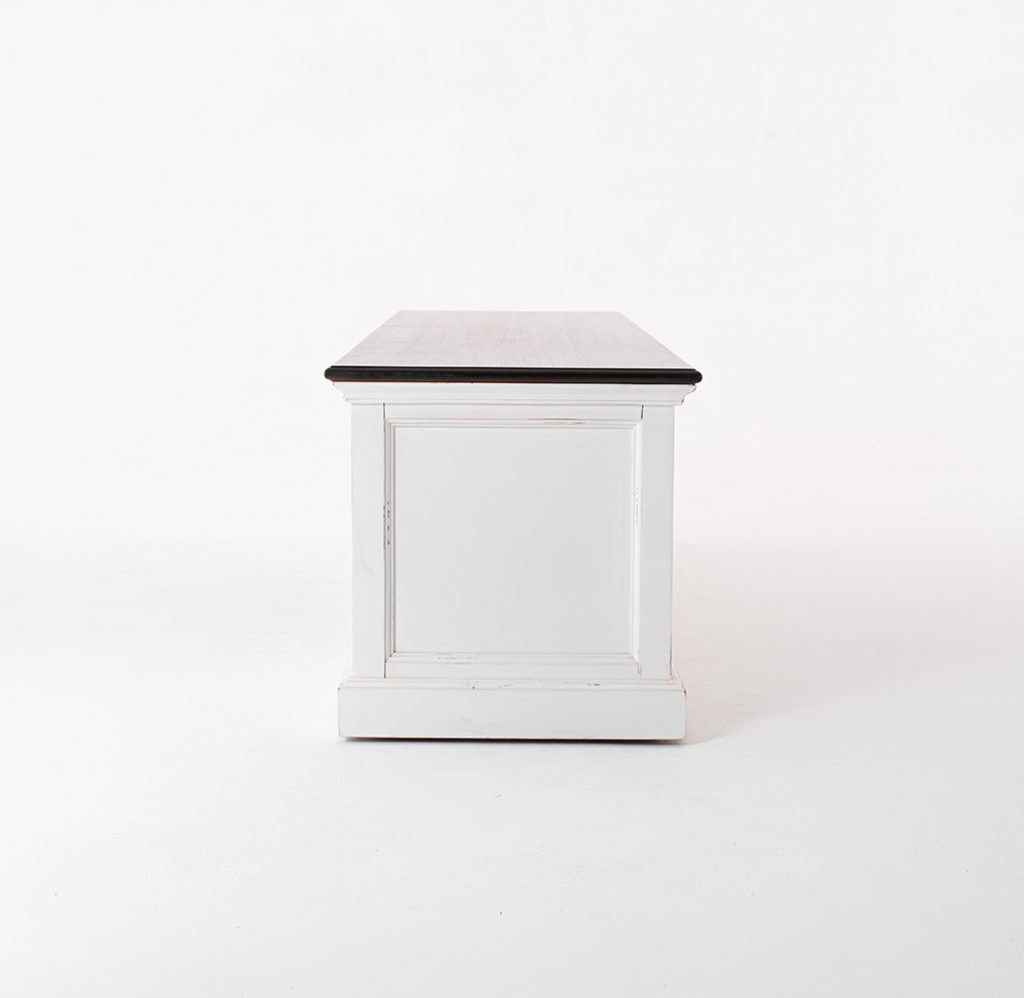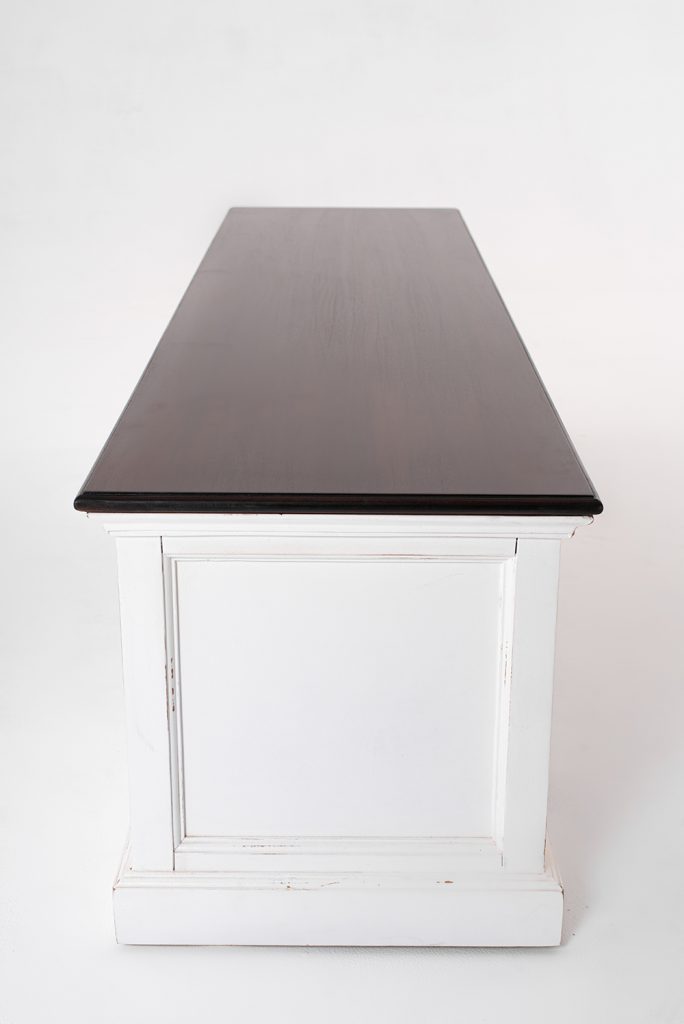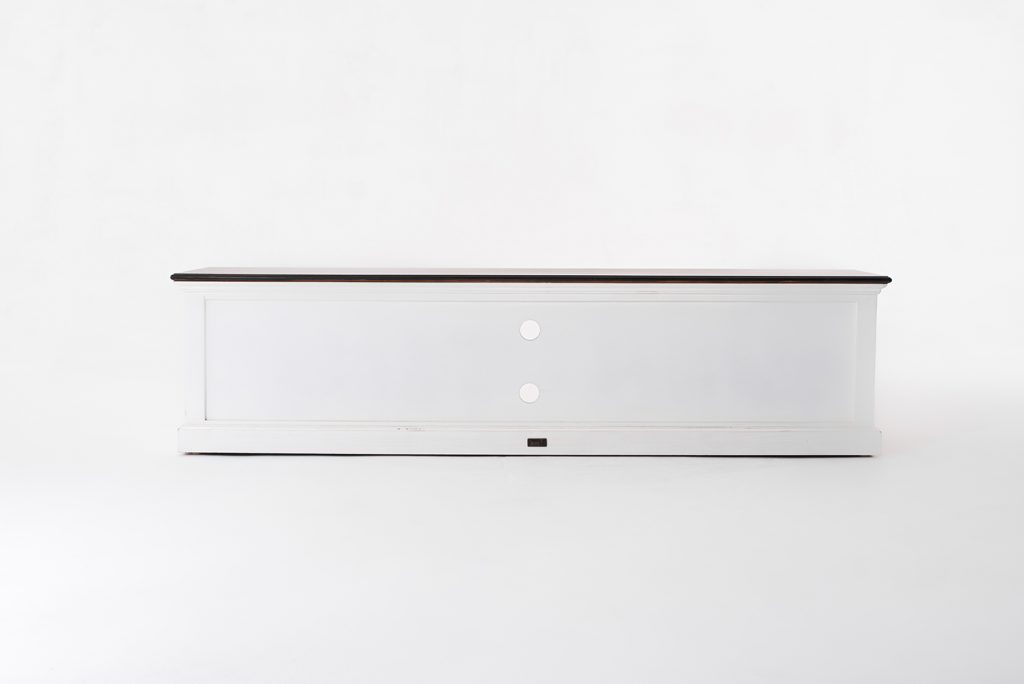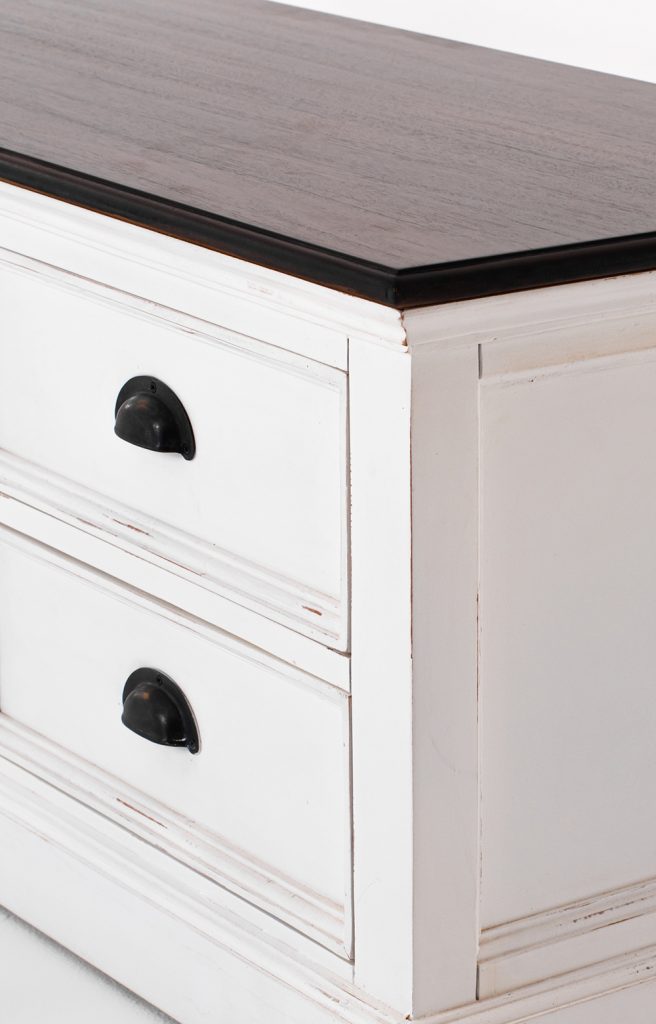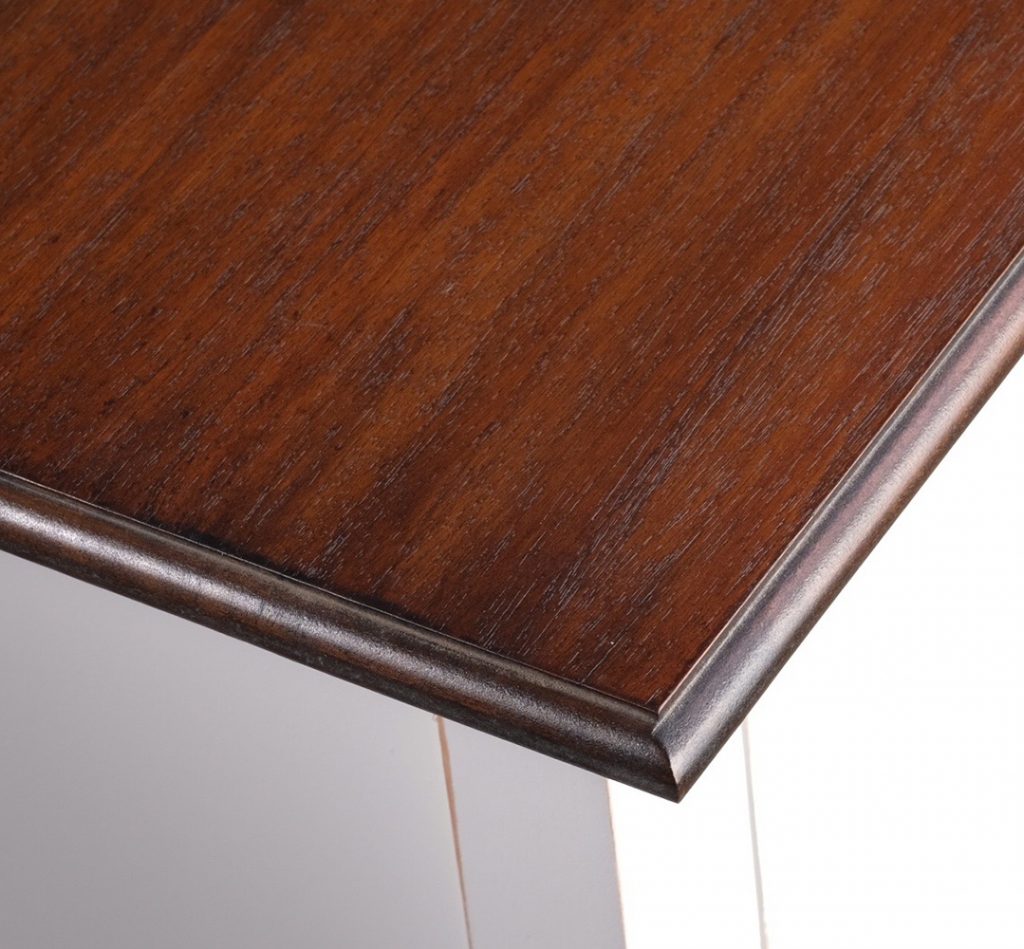 Technical details
Weight
100.09 lbs
Dimensions
Width 70.87" x Depth 17.72" x Height 17.72"
Color
White Distress & Deep Brown
Materials
Mahogany
Medium-Density Fibreboard (MDF)
Mahogany Veneer
Antique Brass Hardware
Shipping details
Number of Box
1
Shipping Weight
117.53 lbs
Shipping Dimensions
Width 73.43″ x Depth 20.87″ x Height 22.05″